By Ganymede​
Transferable Skills - Why Recruitment Is For Everyone
​
A lot of people get in touch to ask what skills are required to be a successful Recruiter. From our experience, being a successful Recruitment Consultant can be pinned down to skills that are transferable from almost any industry or background. We spoke to our Resource Coordinator – Brodie Knight on his transition from Roofer to Resource Coordinator and the key skills that make a great Recruiter:
​
Communication Skills
Being able to effectively communicate is a great skill that lends itself to Recruitment. People from a Telesales or Customer Service role are challenged on their ability to manage people on a day-to-day basis which is no mean feat and can lead to a very successful Recruiter. Brodie's communication skills have been essential in this role, he says:
"Building relationships with your candidates is one of the most important parts of the role and one I that I love. Due to face-to-face verbal conversations with customers in my roofing position, my social skills have been transferable, and I am able to have down to earth conversations with candidates to find them job roles that are tailor-made to match their needs."
​
Attention to detail
Having an eye for detail goes hand in hand with Recruitment. Screening candidates means really getting to know them and a feel for their skills. Noticing when details are missing or knowing the questions to ask enables you to find those quality candidates time and time again. Brodie says;
"Coming from a Roofing Construction Role, I wasn't sure if the skills I had picked up would be transferable for Recruitment. As I explored recruitment in more depth, I found out this was not the case. Having an eye for detail was a key skill that I used in day-to-day life in roofing to ensure my work was of the highest standard. In Recruitment, this is vital as organising your day to make sure you're as efficient as possible and gives you the highest chance of being successful."
​
Adaptable
Being a successful Recruiter means having the ability to react to changes quickly and efficiently. People who come from fast-paced roles tend to work great under pressure, and that ability is imperative in Recruitment.
​
Ambitious
At Ganymede, we have an Uncapped Commission scheme and clear route to progression. Are you somebody that is motivated by reward and strives to progress within a company? Then Recruitment could be for you! We have many routes to progression including people management, working autonomously as a Principal Consultant or Client Relationship Management to name a few. At Ganymede, we encourage development, and we are passionate about working with our employees to ensure they know exactly what they need to do to succeed.
Brodie says, "What I thought would be completely opposite roles, do in fact have similarities and have a lot of transferable skills that have made the transition very smooth. I would recommend it to anyone."
If you recognise the above skills and have been thinking about whether a career in Recruitment could be for you, get in touch with Ganymede today to see if we have the role for you.
​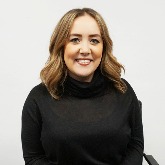 Find out more about a career with Ganymede today. Send me your CV or connect with me on LinkedIn today.
Telephone: 07920 595 229
Email: Rachael.Bailey-Frost@ganymedesolutions.co.uk
​LinkedIn: Connect on LinkedIn