By Chris O'Connor, Operations Director
​
What message does your organisation's recruitment and onboarding activity directly or indirectly communicate about your business?
​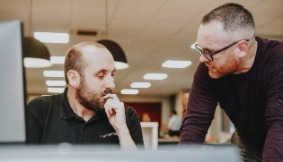 ​"Employees are our greatest assets"… yet if we have learned nothing else over the last 2 years, what we can clearly see is that, unlike assets, people cannot be bought. Whilst salaries are clearly important (particularly with rapidly rising costs of living), we can all understand that people look for far more than this in deciding where and who they wish to work with.
​
The supposed shift in what people now look for in their employment; flexibility, autonomy, remote working options, outcomes vs outputs, employer concern – is less so a shift, in my opinion, rather an unveiling of the truth, supported by two years of evidence that 'traditional' attitudes to working arrangements were easily updated.
​
February 24th was 'Covid-19 Freedom Day' in England, where all coronavirus restrictions were lifted, with pressure building for the rest of the UK to follow suit. Hopefully we will all be returning to normal!
​
The question is, what is normal in the workplace in 2022? This is a critical question for organisations to answer and to decide which of the measures they implemented during the pandemic were temporary and which were transformative. And whatever is decided upon must consider the impact it will have on being able to attract and retain the critical talent required to capitalise on the growth opportunities ahead.
​
An organisation's employees are MUCH more than assets. They need to be attracted and retained with clear benefits that reflect their personal goals and values. These need to be evident in your organisation's proposition from the very first interaction a prospective employee has with you. Cast your minds back to pre-2020 and you may recall that many sectors were reporting critical skills shortages – the Department for Education's Skills Needs Survey estimated 210,000 skills-shortage vacancies in the UK in 2019, up 147% from 2011 – this isn't a situation that has improved! As such, recruitment activity needs to be modernised, focussing upon the candidate (customer) experience to enable you to succeed in hiring the best people for your business.
​
How can your recruitment partner play its part?
​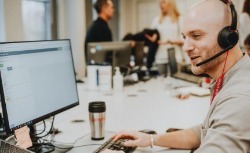 Quite often the very first interaction a prospective employee has with you, is courtesy of your recruitment partner. How well equipped is that partner to represent your brand? How clear is that partner on the attitudes, behaviours and skills required in candidates to correctly identify who will truly be successful in the role? And how confident are you that your recruitment partner can encourage those candidates to entertain a career opportunity with you?
​
The ONS recently reported a UK record high of 1.2million unfilled vacancies (my colleague Christian Addison's blog references this here) – competition for talent is as fierce as ever.
​
So, in addition to ensuring your proposition to prospective employees is clear and that your own recruitment activity reflects your organisational values and how you wish to be perceived by future employees, it is imperative that you choose the correct recruitment partner and work with them as a partner to deliver the same.
​
To ensure your recruitment partner positively impacts your brand to your potential new recruits ask yourself whether they are….
​
​Defining / re-defining value propositions for individual roles, providing candidates with valuable information about an opportunity beyond a job description

Agreeing upon attraction strategy, advertising media and routes to market for target audience, to ensure our clients have the greatest reach to the highest calibre candidates

Integrating digital solutions to inject pace and accuracy into the selection process, reducing time to hire and improving hiring effectiveness

Challenging convention to ensure unique and high impact messages are communicated to the candidate market, ensuring clients remain competitive in a demanding market

Streamlining the hiring process to deliver continuity of assessment and an enhanced candidate experience, giving confidence the process is owned

Reporting on candidate feedback, progress and outcomes to inform future hiring decisions and tactics.

​
​
If they are not, then you may want to reconsider who you choose to partner with for your next requirement because how can you be sure that your new hires are going to be onboard with the ethos and culture of your organisation and fully ready for the task at hand?

Many organisations utilise several recruitment suppliers in tandem to deliver to a recruitment need, adopting the mantra "many hands make light work". I mean, you will have every agency dedicating all their time solely to finding you the best candidate on the market – right? Now, put yourself in the shoes of the recruiter and ask yourself; if you had two roles to work on, one - exclusively with the client where you have spent time going over all the details of the role and person you need to hire, or two – a role in competition with several others – which would you choose?
​
Considering the challenges presented in the current climate, if like us, you feel that several suppliers culminate in too many cooks spoiling the broth, then reconsider your approach to recruitment and engage with a partner who you can be confident understands your business and will pull out all the stops to find you the right candidate!
​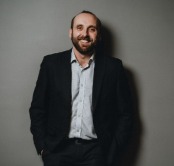 I'd be keen to hear from any client who has tried both tactics and which one works for you and why. If you have current opportunities and would like to discuss how Ganymede Solutions works hard to positively impact your brand to new recruits, then please contact me on 07796 990 418 or email chris.oconnor@ganymedesolutions.co.uk.
​
Chris O'Connor, Operations Director - Recruitment