By Stuart Fraser, Accounts Director
​Balfour Beatty Rail Safety Leaders event provides reassurance that rail industry is moving in the right direction
​
By Stuart Fraser
Accounts Director
​
Well done Balfour Beatty Rail (BBR). It was great to be a part of the process for shaping how as a collective (BBR & their wider supply chain) from senior management down to the boots on the ballast can make the required step change to transform our safety culture for the better. I genuinely believe by training, developing, and empowering the chosen safety leaders who volunteered for the positions, we can make a difference to everyone's safety and mental well-being. My only fear is how we keep momentum, there's no doubt that after a powerful experiential day we all want to drive change. However, when we go back to our desks or site projects, we are focussed on the day-to-day tasks that are as vitally important in getting the job done and delivering our mantra of, "putting the passenger first". ​
​
To see first-hand the dedicated safety leaders, share their experiences and how they challenge each projects hot safety topics was fantastic. In fairness the day was filled with a mixture of emotions with Jason Anker sharing his heart-breaking accident and a life story of highs and lows that could have been scripted by Shakespeare himself.
​
Speaking of Shakespeare and theatre springs to mind and on the day, there was a thought-provoking session where two actors aka Del & Rod used a common day to day issue to raise a close call. True to form as on most sites and to all our amusement, a large argument ensued between the pair that had all of us in the room in raptures of laughter. Probably as the issue was all too familiar but, more to do with the interaction and the barrage of abuse given to us as the audience as we tried to offer advice to them on how the close call should have been raised. Utilising our own emotional acumen and what we had discussed using the Human Aid process (Aid - Action, Impact, Do), that embraces two-way communication to get the individual breaching safety bought in and engaged. On a serious note, although there was humour added to a dangerous issue, what a great way to engage with the room. It helped bring real life instances to the forefront of everyone's mind and reminded us of what pressures our teams on the front line must deal with.
​
I genuinely believe the Balfour Beatty Safety Leadership programme is going to be a great success and Ganymede are proud to be able to support such a great initiative.
​
On a wider note, and something the day has made me reflect on, is the fact on how we embrace the safety initiatives Balfour Beatty Rail and the wider rail industry is pushing to embed in all that we do, making safety a prerequisite, a habit, instinctual and not an afterthought?
​
The truth is there is no hard and fast answer however, there is no doubting we need a cultural step change within all our organisations in the rail industry to change the behaviours at every level of our businesses. Nevertheless, this does not mean we cannot challenge the way we work so, with this in mind and a wider issue than the safety leadership programme. I for one would like to break the status quo and see one unified safety message for Zero Harm, Home Safe Every day, Free to be safe, Speak Up etc. We have worthy safety initiatives for each rail organisation, all with a powerful and righteous message to keep our people safe. Then again, I genuinely believe we are watering down the impact of these powerful messages with all the various nuances on safety from organisation to organisation. Which recalls, one of the quotes that stuck with me from yesterday, "The absence of accidents does not mean the existence of safety".
​
An example of these good safety initiatives that is intended to keep safety at the forefront and make us safer on site, is the introduction of the safety application for your smart phones. An inspirational idea if there was solely one application for the rail industry. Sadly, we are confusing the issue with the introduction of these safety applications for every business, each with a separate number to call in your concerns or a separate close call process to raise safety concerns on site. All confusing the issue and blurring the lines for contracted staff who work for multiple organisations and make up a large quantity of the rail industry's operational staff.
​
With all this in mind, I keep asking myself, do I believe we are mature enough within the rail industry to drive one multi-organisational safety message, with one railway and one purpose in mind, "Zero Harm" with everyone home safe every day? The answer is always yes! But and it is a big but, how Nick Millington, Brian Painter, Mick Rayner, Mark Groombridge do we get the ORR, Network Rail to drive this with all the tier one contractors including Balfour Beatty Rail, to drive this forward?
​
In truth neither Ganymede nor myself have the power to initiate this endeavour. However, we can and will keep asking the question and pushing for a integrated approach, so that one day there is a unified and consistent safety message across the rail industry.
​
About the author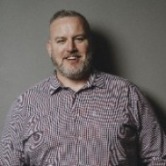 Stuart Fraser is the Accounts Director at Ganymede Solutions
Email: stuart.fraser@ganymedesolutions.co.uk
Mobile: 07766 255 482
LinkedIn: Stuart Fraser
​
​
​