By Ganymede
​
Reflections on Samaritans partnership for 2021
​
Right from the start of 2021, Ganymede has worked in collaboration with our chosen charity partner, Samaritans. We have worked hard to achieve the 500 hours we have logged counting towards the Million Hour Challenge whilst raising vital donations to help Samaritans deliver the service our communities need. Now that we are nearly at the end of the year, we want to cast our memory back to just some of the highlights of that partnership.
​
January – Brew Monday

March – 310k step challenge

June – Doncaster 72 hole Golf Challenge

July – Samaritan pledges

August – Samarathon

October – Our Mental Health and Well being champions attended a Samaritans course discussing "well being".

December – Wear Green for Samaritans

Our ongoing close call campaign has raised both awareness to our operatives and for each close call raised, we donate £1 to Samaritans.

Our Safety First newsletters also consistently send out Samaritans information to our operatives and resource teams

We have some Ganymede employees signed up to being Samaritan Insight Panellists which helps shape Samaritans' service and strategy

We have two listening volunteers waiting to go through their training
Kelly Tallis, Corporate Social Responsibility Manager at Ganymede said: "We are super pleased with all what has been achieved this year. Working collaboratively with Samaritans has really helped us maintain a focus throughout the year and it has been great to see so many of our teams getting involved, raising awareness and money for this great charity. We are delighted to be supporting Samaritans for 2022 and have some exciting plans in place to raise yet more money and awareness of this much needed service".
​
Maddie Battersby, Marketing & Communications Manager at Samaritans said "A big thank you to everyone at Ganymede for your incredible support of Samaritans this past year! Our partnership really has gone from strength to strength and that's thanks to each and every one of you who has got involved. You've done so much – organising golf days, taking on Samarathon and our 310k steps challenge, getting together for Brew Monday and continuing to raise those all-important Close Calls – and we cannot thank you enough. Samaritans services are available day and night, 365 days a year, for anyone struggling to cope, but that's only possible because of the generous support of donors like Ganymede, so thank you."
​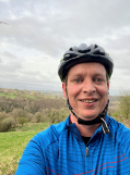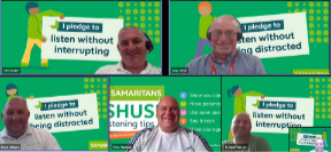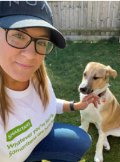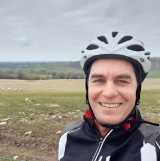 ​
​
​
​
​
​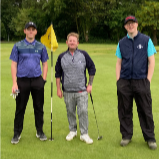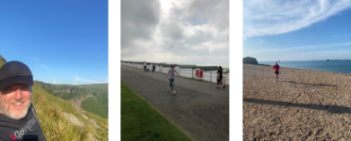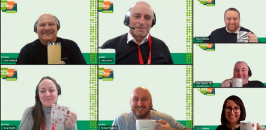 ​
​
​
​
​
​
Who are Samaritans?
​'Every day, Samaritans volunteers respond to around 10,000 calls for help. They're there, day or night, for anyone who's struggling to cope, who needs someone to listen without judgement or pressure. Samaritans is not only for the moment of crisis, we're taking action to prevent the crisis. They give people ways to cope and the skills to be there for others. And they encourage, promote and celebrate those moments of connection between people that can save lives. They offer listening and support to people and communities in times of need.
In prisons, schools, hospitals and on the rail network, Samaritans are working with people who are going through a difficult time and training others to do the same.'
​
Visit the Samaritans website here.​
​