By Ganymede
Ganymede have been working with Phormular on the design and manufacture of protective screens to be fitted in all multi-seat vehicles. The screens are made from 16mm thick hexagon card and coated with an easy-clean plastic coating. While still offering the durability and ease of cleaning they have tested to be stronger than an acrylic sheet and from an environmental point of view, they are 99.9% recyclable at the end of their useful life.
​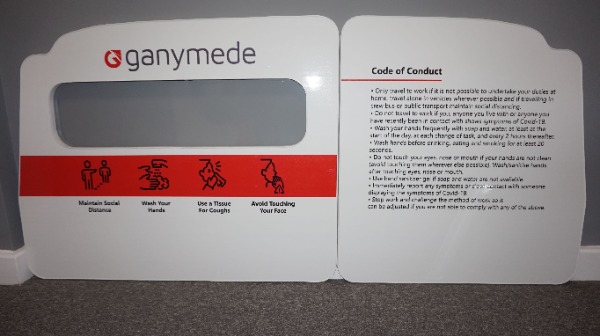 ​
Benefits
Along with the obvious benefit of preventing the transmission of Covid-19, with the screens being printable, they also provide an excellent way of reminding all staff of the social distancing and hygiene requirements. In the unlikely event that the vehicle breaks down, it is also incredibly simple for the driver to remove and re-fit the screens into any replacement vehicle provided, meaning the team can be back up and running with minimal impact to their working day.
​
The screens are an additional measure to enhance our robust procedure of protecting our workforce and help prevent the spread of the coronavirus while travelling in our vehicles to and from site. The screens not only ensure social distancing but give the added benefit to individuals peace of mind ensuring they feel safe and are COVID-19 secure - Gary Lobue, Head of HSEQ.
​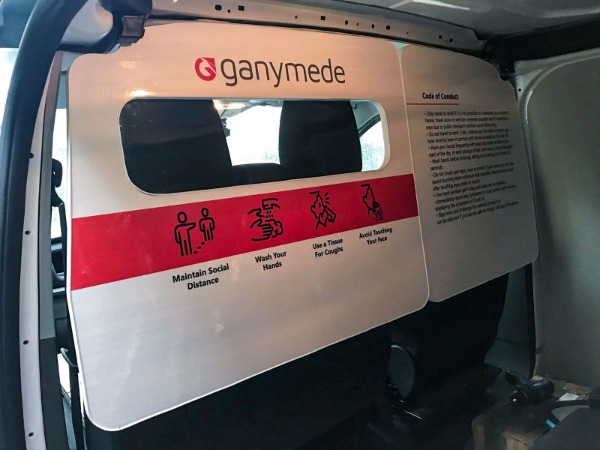 ​
Get in Touch
For more information about our new protective screens fill out the contact form below.
​
​
​