By Ganymede
My name is Nicola McNamara-Cox and I have been working at Ganymede Energy for the past 4 months as a Dual Fuel Operative...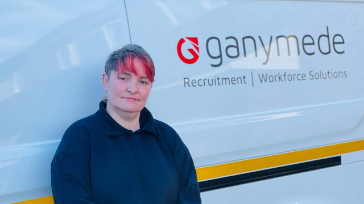 I previously worked at a major energy provider in 2001 where I worked in several positions working my way up and getting to understand the business and the customers' needs from the start. The positions I held included customer service advisor and duty manager. It was great learning and really got me interested in energy and how we can help customers get the most out of their energy needs.
​
In 2018, I was made redundant and took the opportunity to become more hands on with a role in energy and successful gained an apprenticeship, where we had extensive practical training on Gas and Electrics and attended a skills academy. Once I completed my apprenticeship, I decided to look at companies that fitted my values and lifestyle.
​
Why choose Ganymede Solutions?
​
I completed quite a lot of research on the different options available in the energy market. I spoke to people at Ganymede who really spent the time to get to know me and what was important to me. Having an organisation that proactively helps with everyone's mental health really clinched it for me, and their attitude to a great work life balance really hit home.
​
"From Nicola's initial interview with myself, right throughout the onboarding process, continuing throughout her training and going live within the field, Nicola has been a pleasure to work with. Always enthusiastic, hard working with a can do attitude. Nicola has been a great addition to the team." Joe Prestedge, Head of Energy
​
"What an amazing day I've had, rang my first customer advised I was on my way and she did this "Wahoo" so loud down the phone and said "You're a female engineer! I feel less stressed and really happy and comfortable now." She was an absolutely lovely customer from beginning to end." Nicola McNamara Cox, Dual Fuel Operative
​
What is your day-to-day?
​
I work no more than a 45-minute radius from my home, so I know I am always home in the evening to help with family commitments. It may sound like I just fit smart meters, but it is so much more than that. I help customers understand how to get the best out of their meters to help keep costs down. I do a compete MOT on their gas and electricity supply and their boilers to ensure everything is in good working order. It's about making the customer feel comfortable and safety is our main priority.
​
What do you like about working at Ganymede Energy?
​
I could go on and on, but the diversity in Ganymede is great, the culture includes everyone, no one is better than anyone else and the managers make you feel you are on the same level. You are a person, not just a payroll number and that comes across from everyone.
​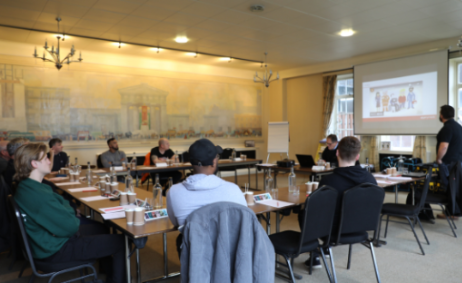 Would you recommend others to work at Ganymede?
​
Absolutely, I have worked at some places where I really wasn't happy , but since the day I started talking to Ganymede I felt included, supported and I have been given great training, brand new van, the best tools and PPE to allow me to do my job at the highest levels. I have recommended several people to work at Ganymede Energy and they love it too ... get on board I say!
​
Interested?
​
If you would be interested in being part of the next in take of engineers please contact energy@ganymedesolutions.co.uk to learn more about the opportunities available.
​